Here are your gardening jobs for the month – with added links if I have more information on the subject (click on the links). They are all still relevant to do now if you've fallen behind or if the weather's been bad.
Week 1
Sow broad beans in pots in a cold greenhouse, cloche, or cold frame for early crops next June.
Sow green manure such as field beans and grazing rye in otherwise empty beds.
Pick apples and pears before the wind blows them down.
Finish pruning blackberries and bramble hybrids.
Make a cross-cut in cabbage stems when harvesting to encourage a further crop.
Plant biennials such as wallflowers, forget-me-not, Bellis, Primula, Viola (including winter pansies) and other spring bedding plants in prepared ground or pots.
Continue to plant spring-flowering bulbs.
Plant new herbaceous perennials, as the soil still has some warmth, but is moister than it was during the summer. Lift and divide poor flowering or overcrowded plants. Remove stakes and other supports as plants die down for the winter.
Lily bulbs can be planted up in pots.
Lift tender bulbs, such as Galtonia and Tigridia.
Any remaining summer bedding plants struggling on are best cleared and replaced.
Continue collecting and storing seeds from perennials still forming seed heads.
Grey mould (Botrytis) can be problematic in wet weather. Remove affected leaves and other parts as soon as the symptoms are seen.
Avoid feeding plants late in the season, as this will encourage soft, sappy growth that is more vulnerable to damage by frost.
Prune bush roses now, as reducing their height will prevent wind rock. These plants are generally shallow-rooted and can become loose in the soil if buffeted by strong winds. Climbing roses should be pruned now.
Reduce watering of house plants as the days shorten and growth slows. Stand tropical plants on trays of wet gravel to counteract the drop in humidity when the central heating comes on. Grouping them together can also help to create a more humid microclimate.
Pot up prepared hyacinth bulbs if not done last month. This way you will have them flowering for Christmas or new year.
Plant up containers with Hippeastrum (Amaryllis) bulbs for a new year display.
Sweet peas can be sown early, in the glasshouse, for next spring.
---
Week 2
Ventilate greenhouses and conservatories on warmer days, but keep windows shut at night.
Clean the glasshouse if not already done, to prevent pests and diseases from overwintering in nooks and crannies.
Greenhouses can be insulated using plastic bubble wrap. This will cut down the heating bills, but make sure to minimise the amount of light blocked out by strips of tape, etc, as the wrap itself will cut light levels.
Put cloches over tender herbs like basil, coriander, and tarragon, or pot up to move under glass. Pot up mint, chives and parsley to keep on a bright windowsill.
Plant autumn garlic, onion and shallot sets.
Replant hanging baskets with spring-flowering bulbs, winter heather, trailing ivies and spring bedding plants.
Raise patio containers on to bricks or purpose-made pot feet to avoid them sitting in water.
Move alpine troughs to a covered porch or lean-to to protect them from the rain. Pick over alpines regularly, removing debris and covering dead patches with extra grit to encourage re-growth.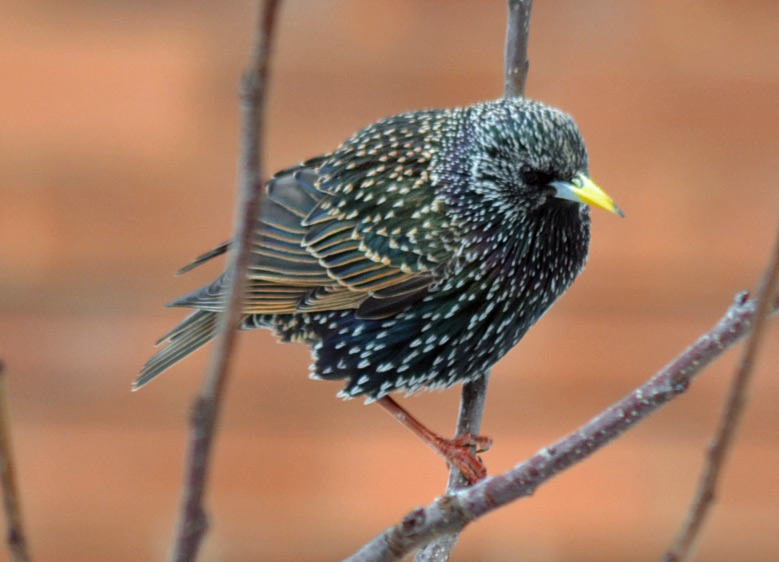 Digging the soil, especially bare patches or newly cultivated land, will expose pest larvae and eggs to birds, as well as clearing weeds and improving soil structure. Don't leave soil uncovered for too long, as it runs the risk of erosion.
It's an ideal time for moving and planting trees, shrubs, and climbers, as well as for hedge planting.
Bare-rooted deciduous trees and shrubs are cheaper than container plants. You can still order container trees and shrubs, and large semi-mature specimens, for planting over the winter.
Shrubs normally pruned hard in the spring such as Buddleja davidii, Cornus alba, and Lavatera can be cut back by half now, to prevent wind rock and to neaten their appearance.
Check tree ties and stakes before winter gales cause damage.
Place fallen leaves on the compost heap or into separate pens for rotting down into leaf mould. Shredding leaves first with a shredder or mower will help them break down quicker.
---
Week 3
Pick up and burn any diseased rose leaves, such as those with black spot.
Tie in climbers to prevent potential autumn gale damage.
Harvest squashes and pumpkins and ripen in the sun or under cover for 10 days before storing.
Plant spring bulbs if the soil isn't too wet – if your garden has had tulip fire (related to grey mould), wait until next month.
Sow green manure on bare ground in the veg garden.
Sow winter lettuces under cloches and sweet peas, broad beans and peas under glass, then move them to a cold frame when they have germinated.
Plant lilies in pots now to flower in May and June inside or July and August outside.
Plant wallflowers in their final positions.
Spread last year's leaf mould where you plan to plant carrots and other root vegetables next year.
Lift summer bedding plants now, if there's any still in. Cosmos and Nicotiana (tobacco plants) are usually the last to go.
Plant out spring cabbages, autumn onion sets and garlic.
Plant new strawberry plants and runners in their final positions.
Prune summer-fruiting raspberry canes to just above ground level. Tie new canes to the support wires.
Plant bare-root fruit trees before the ground gets too hard, such as cherries, apples, plums, and pears.
---
Week 4
If it's exceptionally wet outside, gauge whether it's OK to do jobs by the state of your soil – don't plant in waterlogged conditions.
Turn compost heaps and tuck them up for winter.
Tree peonies and camellias will benefit from bone meal and a top-dressing with compost.
Cut back and remove dead foliage from pond edges, and net pond if you haven't already done so.
Apply grease bands to fruit trees and their stakes to deter pests.
Stack shredded leaves before using them as mulch – root veg patches really love this.
Remove mulch from around soft fruit bushes to expose pests. Burn debris.
Remove saucers from under container plants to prevent frost damage to plants or pots.
Harvest orchard fruit, such as apples and pears – store only those in perfect condition.
When you are tidying borders, don't cut back anymore slightly tender plants. Mulch them deeply to protect them against a hard winter.
Plant new rhubarb crowns.
Plant herbaceous perennials and clematis and autumn-flowering cyclamen will establish well if planted now while they are in flower.
Prepare runner bean trenches for next spring, with veg waste and cardboard/newspapers.
Cover parsley with cloches so that it crops through winter.
If you've got tender plants, bring them indoors before they get killed by the frost. Choose a light, frost-free place such as a greenhouse or cold frame. Keep them on the dry side during the winter, so they don't put on growth.
If you haven't done so already, lift all your maincrop potatoes on a dry day and store in bags in a cool dark place. Don't leave them any longer or the slugs will find them.
Leave bean plant roots in the soil – they add nitrogen and can be dug in later.
Cut back old wood on blackcurrants and gooseberries, and remove any wispy growth.
Once all the fruit has been picked, let the birds into fruit cages to pick off any pests.
Plant daffodil and crocus bulbs. Tulips can wait until next month.
Give the greenhouse/conservatory a thorough clean with detergent and disinfectant to remove any pests.